Last month during Spring Break I took a little one-week vacation to
Singapore!
So here are some pictures of the trip + random commentary to go with it as I try to take on the role of a pseudo-tour guide. For those of you actually FROM Singapore, you tell me if my representation of your city is correct. HAHA.
***
Having lived in Hong Kong for the past few months - in a room that is only slightly bigger than a closet - I've come to appreciate SPACE. In Singapore, so many of the apartment complexes look like vacation resorts!
The first thing we did was...
EAT.
Randy and I went to the local mall and ate at a casual outdoor foodcourt. Street-food stalls in Singapore are called
"hawkers"
(at first, when I heard people saying it with an accent, I thought they said "hookers"... hence super awkward phrases such as, "Let's eat at the hookers")...
ANYWAYS... the combination of greasy fried noodles + deep-fried potato patties + honey garlic potatoes + fried egg =
HEAVEN to me.
On one of the first days, we took a stroll near the Fullerton Hotel, which his across the bay from
Marina Bay Sands
(one of Singapore's famous hotels... more on that later)...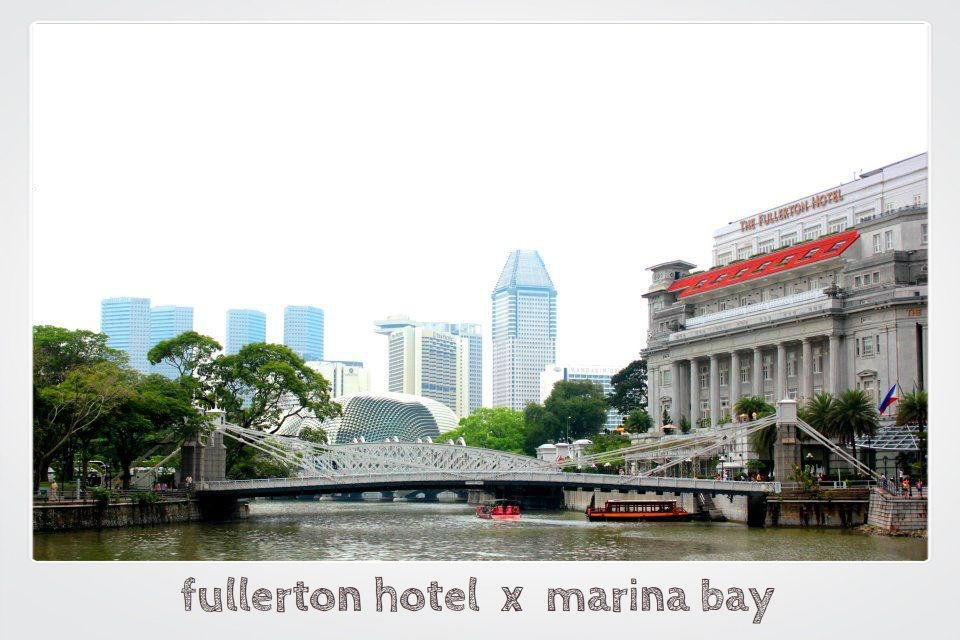 As we were walking, we noticed a street stall selling ICE-CREAM. But not just ANY kind of ice-cream. They call it
"Dirty Ice-cream"
and it is soooooo delicious. And don't be fooled by its name - it is hygienic
(I think).
Basically, it's a thick block of frozen ice-cream between either a slice of white bread or two crispy wafers. I chose the
strawberry marble ice-cream
between wafers
since I don't really like the thought of soggy bread.
Here, the woman is constructing my dirty ice-cream wafer sandwich...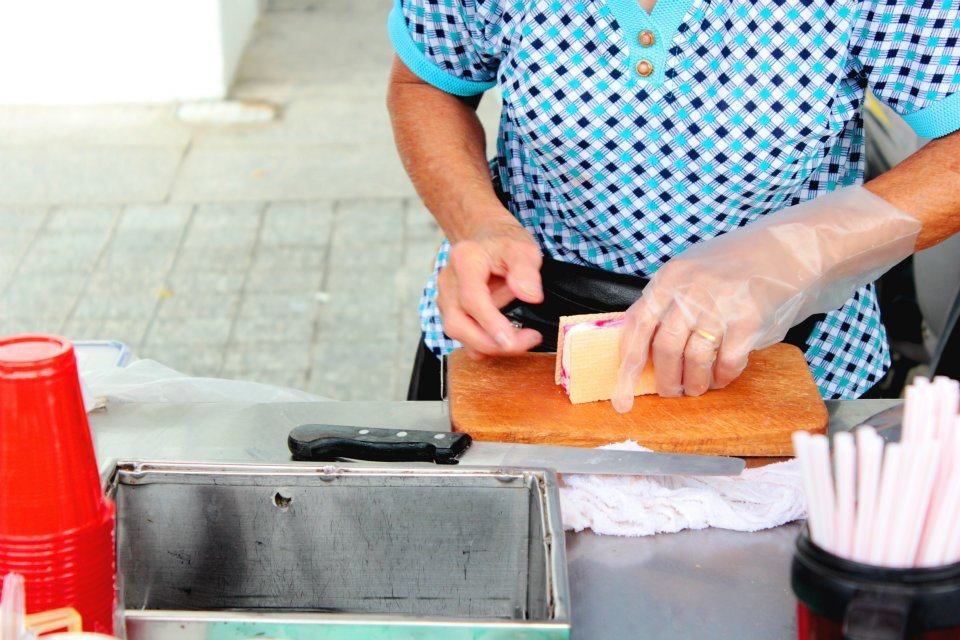 You may laugh but seriously, this was one of the
HIGHLIGHTS of my trip.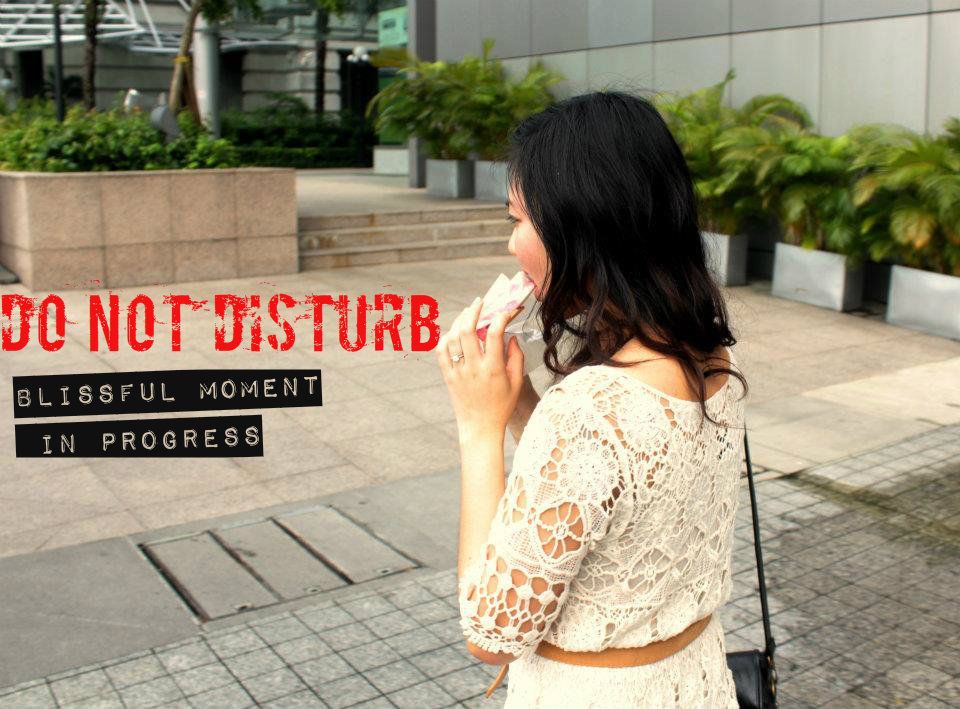 I clearly remember just walking around the bay and non-stop smiling for 5 minutes because of the ice-cream. Inside the Fullerton Hotel, we stopped by the dessert counter...
Randy tried a
giant pistachio macaron,
which in my opinion, tasted like playdough. haha. Many people have told me that when you go to Singapore, you want to eat at the cheap shady-looking places on the street because even though it seems sketchy, the food is actually better than the overpriced stuff they serve at hotels and fancy malls.
As we continued along Marina Bay, we encountered an interesting structure reminiscent of either a
metal durian
or a
very large and indestructible porcupine.
It's actually called the
Esplanade
which houses a concert hall and a theatre. How did I find this information? I googled
"Singapore Durian Building"
... and ACTUALLY -
fact of the day
- locals really do call it
"The Big Durian".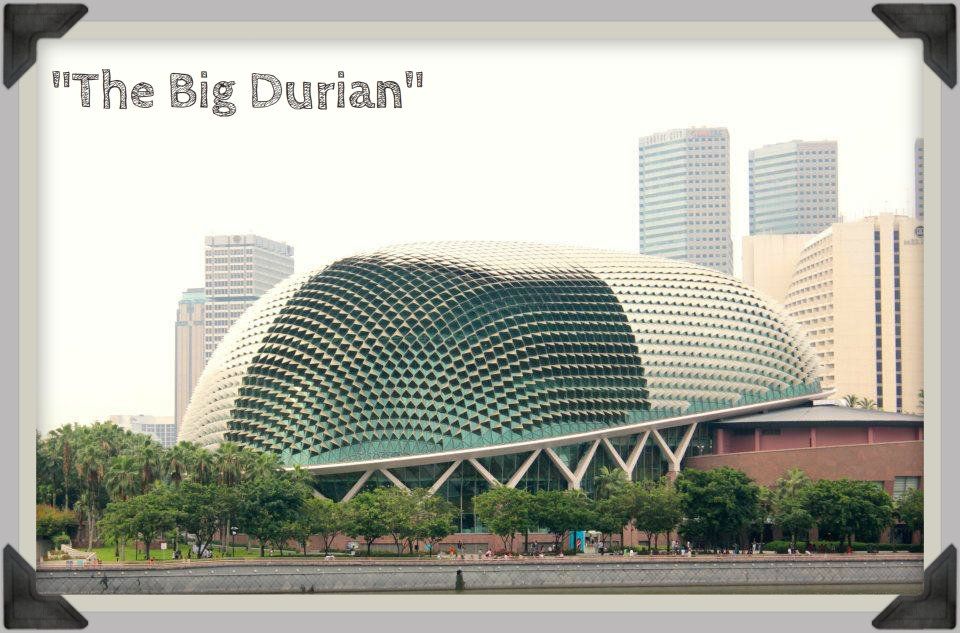 Near Marina Bay, we saw the famous
MERLION
statue, which has the body of a fish and the head of a lion. It's supposed to be a national mascot of sorts for the city of Singapore...
aka. thriving tourist attraction and a great excuse to sell iconic Merlion merchandise.
Here we are with Randy's family...
(I wasn't sure if they'd want to be featured on the blog, so I gave them colourful happy-faces instead... which is pretty similar to their actual expressions in the photo anyway...)... haha.
Oh and that's the
Marina Bay Sands Hotel
in the back, looking like a long whale of a cruise ship docked on top of three separate buildings.
During our trip we also had a whole bunch of desserts. The one on the far left is a snow-cone type dish with neon syrup drizzled on ice. The one in them middle is a coconut milk "dessert soup" ...
On another day, we went to the mall located inside Marina Bay Sands.
Outside there was a huge man-made whirlpool. I wonder what would actually happen if someone fell in?!
The Sand Skypark is basically a lounge/bar area with a swimming pool that has a vanishing edge dropping off the side of the building.
Isn't the view just amazing?
Stay tuned...